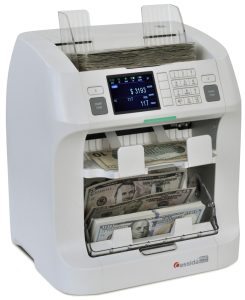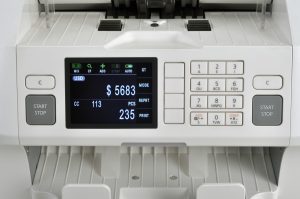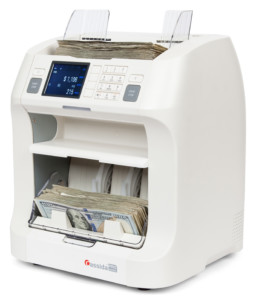 QuickCounts by Tipton Systems
QuickCounts is the fastest way to process large cash transactions. With integration into ANY teller system. QuickCounts verifies the
amount of mixed deposit and automatically enters the total of each denomination
into the cash count screen.  QuickCounts saves time and money by
significantly speeding up the customer transaction, improving cash count
accuracy, and allowing for more efficient balancing.
Automatic Integration into ANY Teller System
Speed up the customer transaction
Improve cash counting accuracy
Fewest rejects of good bills in the industry
Advance counterfeit detection
Compact design fits right in the teller window
NO software to install
Completely stop manual entry of cash counts
"Every person in the teller department loved it! Not only did the QuickCounts solution help the tellers process cash transactions faster, cash outages decreased at the branches, and the bank was able to have greater efficiencies!"

-VP Operations